Recognizing Our Partners
Since our previous newsletter, a great deal has happened at the center!
After the holidays, the normal activities of the center resumed, and new ones are unfolding:
We are welcoming the Society For Financial Awareness which will hold free financial literacy workshops on March 10 and 17 and will continue regularly.
CrossWalk Houston is adding new adult education classes; an ESL class will take place on Thursday mornings.
If you are interested in supporting programs like these and more, we encourage you to learn more about our Monthly Donor Campaign.
Upcoming Events
March 12, 8:30am-11am: School Food Bank
March 19, 8:30am-11am: Monthly Food Bank
March 19, 8:30am-1pm: Blood Drive
March 31, 6pm: Casino Night Charity Fundraiser
Details:
Open Door Church has given 100,000+ pounds of food to over 3,000 people so far this year! On March 12, they are hosting a food bank at Meadow Wood Elementary for our local students that will miss meals provided by schools due to Spring Break.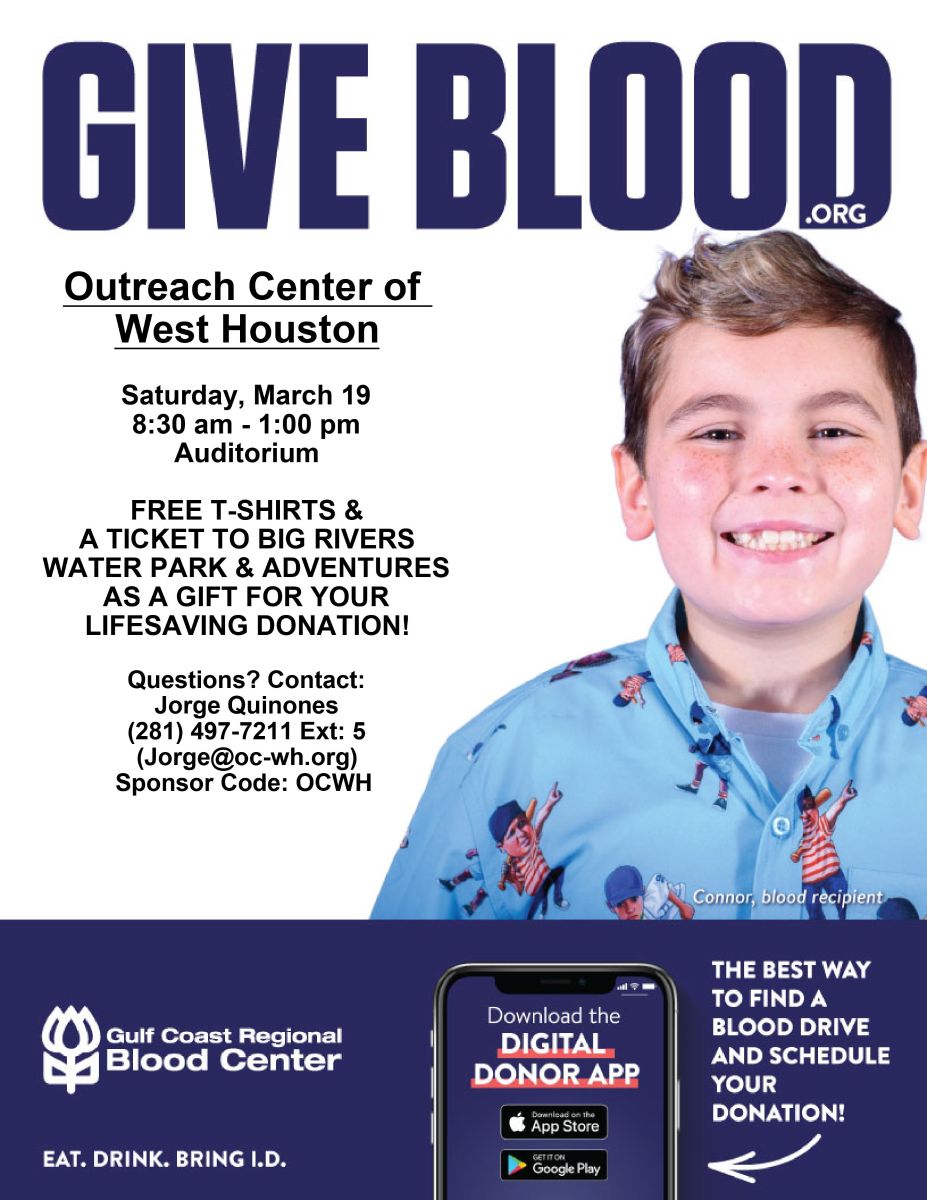 On March 19th, Open Door Church Houston's normal food drive will proceed partnered with the Gulf Coast Regional Blood Center with superheroes and princesses to greet the kids! The center will be hosting a blood drive at the same time. Each donor will receive a free t-shirt and a free ticket to Big Rivers Waterpark & Adventures! Inform your friends, family, loved ones, and strangers that would like to donate blood or are in need of food assistance!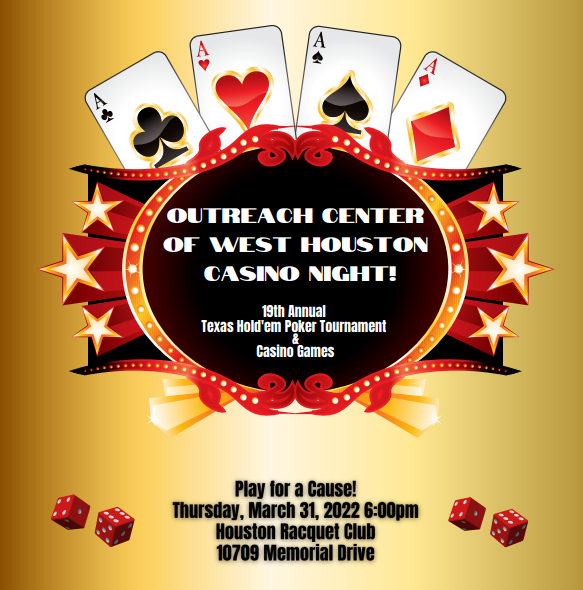 The 19th annual Casino Night is on March 31 at the beautiful Houston Racquet Club. This fun event is one of our major fundraisers of the year. We would love to have you join us for an evening of casino table games, prizes and a silent auction of unique sports memorabilia, and more!
Learn more and register at Casino Night 2022.
Rest in Peace Calvin Gholar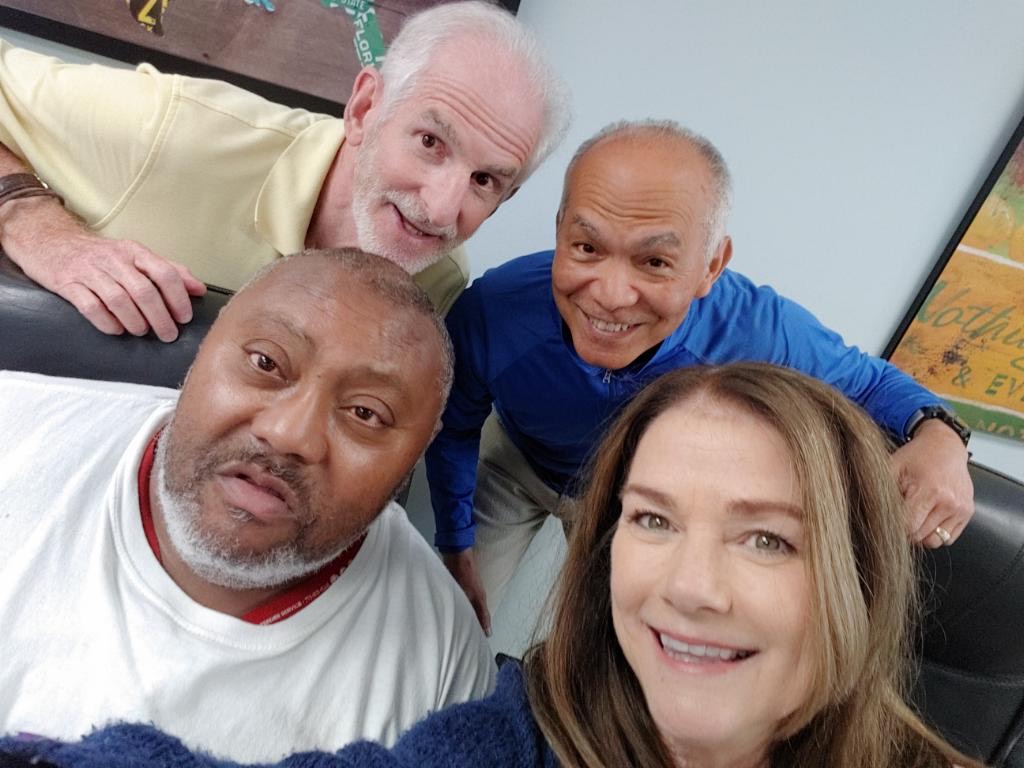 Pictured left to right: Marc (tutor), Calvin, Jorge (Executive Director of OCWH), Sedonia (Director of CrossWalk)
One of the educational opportunities for adults at CrossWalk is the Adult Basic Education program. One of our much-loved students, Calvin Gholar, passed away last month. Calvin met with the same tutor each week for nearly 9 years and learned how to read in his mid-50's. People at the center would describe him as charming, pleasant, and warm. Despite his health challenges, he was always positive and made everyone around him feel better.
A fond memory with Calvin is the monthly lunches eating shrimp po'boys.
In his honor, CrossWalk will name the program Gholar Adult Ed.
If you are interested in tutoring a student, please contact sedonia.finstad@gmail.com.